Definition: Tool design belongs to the stage of project research and development. Mold is the mother of industry. Good design ability of mould constitutes the core barrier of industrial manufacturing.

Core: The material, size, production process environment and control of MIM products all affect their shrinkage rate in sintering process. The core of mould design of MIM products is that the shrinkage rate of products in subsequent mass production can be taken into account and adjusted in the design stage. Excellent mould ability can effectively improve the yield of products, reduce the subsequent processes of products, and then reduce cost of production. Excellent design ability of MIM products not only requires the mould team to be familiar with the technology of production, injection mould, fixture and metering design, but also depends on the manufacturing experience and data accumulation of multiple MIM projects.
Pacific Union advantages
Experienced tooling team

Leading tooling manufacturing speed

Outstanding qualification rate of primary tool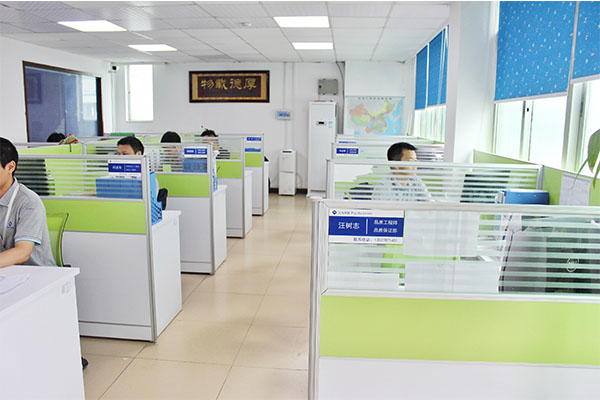 Definition: Product design belongs to R&D stage, cooperating with customer R&D team, participating in customer product requirement definition, customizing and developing corresponding product design scheme according to customer's requirements on product structure, volume, performance, quality, surface finish and material, etc.

Core: Its ability decides the success or failure of project research and development and the level of cost. Excellent product design ability requires the R&D team to have a deep understanding of MIM process, can modify and adjust the design parameters and dimension tolerances in customer product design drawing according to MIM process, material, production process environment and control.
Pacific Union advantages
A team with experience in product design, tool design, system assembly, process development, quality tolerance analysis, equipment and automation research and development which can provide customers with comprehensive suggestions from process to product.

More than 80% of R&D teams have experience in cooperating with international key customers, have strong English communication skills, and can provide targeted solutions to customers